Aquabuddy s.r.l. is a company born from Pol-Group network medical field's decades of experience; its main goal is improving the life condition of those people who are in a serious conditions such as spinals, obese people, elderlies ecc..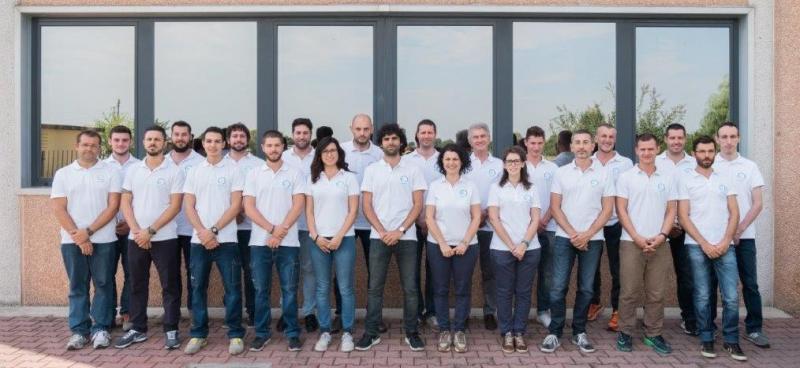 A perfect hygiene is a fundamental need, set forth in the Universal Declaration of Human Rights, it should be guaranteed to everyone, especially for those who need constant assistance to perform the basic human needs.
Clean up a bedridden person is a difficult and time-consuming operation. Usually it takes several minutes to rise the person, put him on a special stretcher, and transfer him in an accessible bathroom. This common routine requires a great amount of energy and time, so sometimes is preferable a scratch the surface clean up with sponges or wet wipes.
This incorrect practice is one of the most common causes of infection spreading among the patients; followed by a massive use of antibacterial and a general reduction of life expectancy.
Starting from these preconditions, Pol-Group's highly specialized staff has developed Aquabuddy-Pro, the first professional device which performs a complete shower directly in the bed within a few minutes, thanks to a waterproof sheet placed under the patient's body. Aquabuddy-Pro is an electrical medical device that has been implemented in hospitals, elderly homes and nursing homes since 2007. Its unique features can be used even in critical hospital units as burnt and intensive care.
Aquabuddy was born in order to bring this new concept from the professional field to the homecare users.
Aquabuddy Home has the same features as its twin set Aquabuddy Pro, it the first portable high technological device that turns the bed in an actual bathtub, by allowing to bathe the person directly in his own bed.
Aquabuddy S.r.l. designs and manufactures its own devices in Budrio (Bologna).